by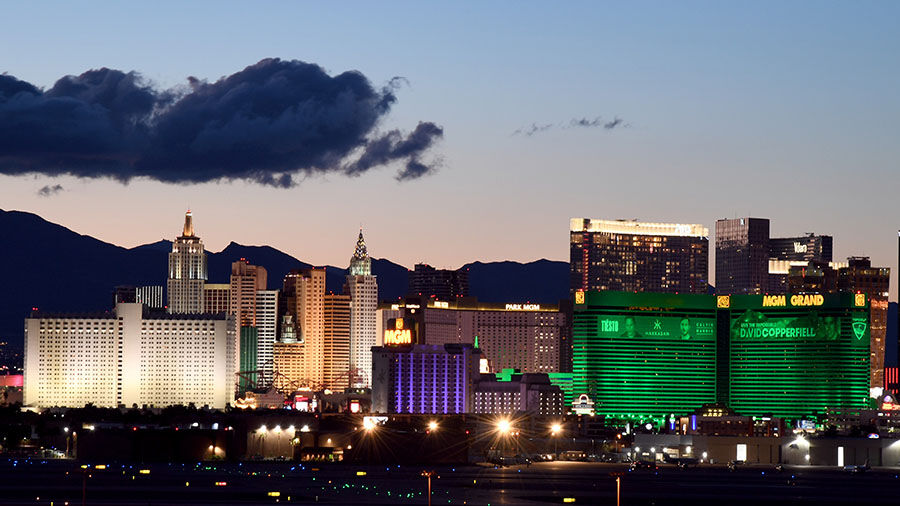 Photo: Getty Images
By Bill Galluccio
Apr 30, 2020
The Las Vegas Strip has been dark and deserted for over six weeks after the casinos shut down due to the global coronavirus pandemic. Their closures have been devastating to the local economy, which is based mostly on tourism. Now, the casinos are making plans on when to reopen and they're trying to figure out what that looks like in the era of social distancing.
The Venetian laid out its plan, which includes installing temperature scanners at all entrances and having around two-dozen medical technicians on staff at all times.
To help facilitate social distancing inside the casino, they will move slot machines farther apart and cap seats at table games to three people. Customers will be allowed to wear masks and gloves, though masks that obscure the entire face will not be permitted. The hotel will also provide all guests with a mask, sanitizer, disinfecting wipes, and gloves.
*
Wynn Resorts said that will be taking similar measures when they reopen. MGM has not released their plan but told KVVU they "are working with health experts on a comprehensive plan."
The Nevada Gaming Control Board issued a six-page memo laying out some of the steps casinos will need to take before they can reopen. The memo mostly deals with financial issues, while allowing for the casinos to open their resorts in different phases.
*
While the casinos are preparing to reopen, it is unknown when state officials will give the approval. A stay at home order is set to expire on April 30, but Governor Steve Sisolak said he plans to extend it into May.
Wynn Resorts believes a realistic date is Memorial Day weekend. Responding to a question from President Donald Trump about when the casinos can reopen, Wynn Resorts CEO Matt Maddox suggested May 25 as a target date. He cautioned that the state must meet specific benchmarks before casinos can reopen.
"Let's start phase one," Maddox said. "Golf course[s], tennis courts, small restaurants, small retails, nail salons, etc., with social distancing in place. Judge the benchmarks that we've prepared. We've prepared three benchmarks based on disease growth, ICU capacity, and testing positivity rate. We're going to have them out there in public every day."
"If we're inside those benchmarks in three weeks, then on Memorial Day, I would hope we're open," he added.
*