by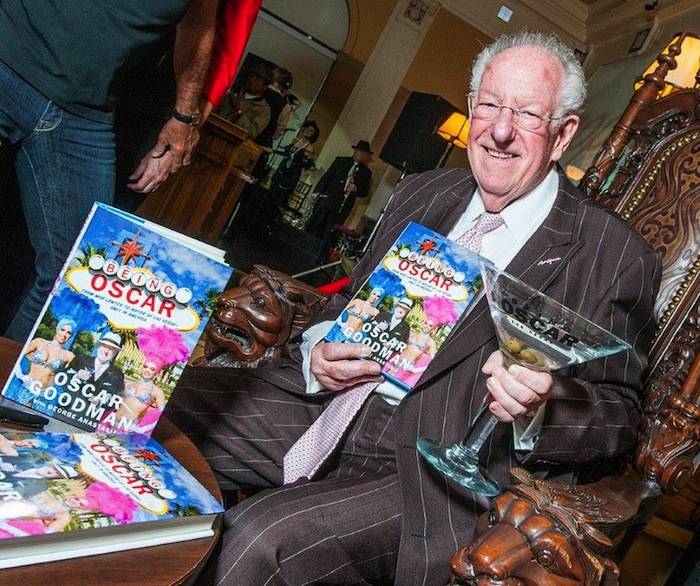 Oscar Goodman's whirlwind book launch for 'Being Oscar' ends with burgers at Smashburger
By Robin Leach
[FROM] Tuesday, May 28, 2013 | 5:20 p.m.
By now, everybody from New York to Las Vegas knows that our former three-term Mayor Oscar Goodman has a bestseller on his hands with the publication of his memoir "Being Oscar."
When I caught up with him in the whirlwind of autograph and photo sessions that stretched nonstop for six days after his jet-set, two-day, round-trip promotions in Manhattan, he told me, "The movie version is next. And a second book will be coming!"
In The Big Apple, he even had dinner with star chef Daniel Boulud, who last week revealed that he's returning to Las Vegas to team with The Venetian and the Palazzo for two new restaurants. "One of the best meals of my entire life," chuckled Oscar, "and very expensive!"
Our contributing photographer Tom Donoghue captured Oscar just about everywhere throughout the Las Vegas Valley: It was definitely him and not a masked man. Although for two appearances at The Mob Museum Downtown, there were plenty of Oscar masks for one amazing photo shoot. Oscar's image is now even on T-shirts complete with his trademark pinstriped suit.
The excitement began at Oscar's steakhouse Beef, Booze & Broads in the Plaza Downtown. The line of fans was already out the door a half-hour before he arrived. That first-night celebration continued via Downtown bus tours, with Oscar as official guide over his accomplishments while in office — and even out to Walmart stores. Read more