by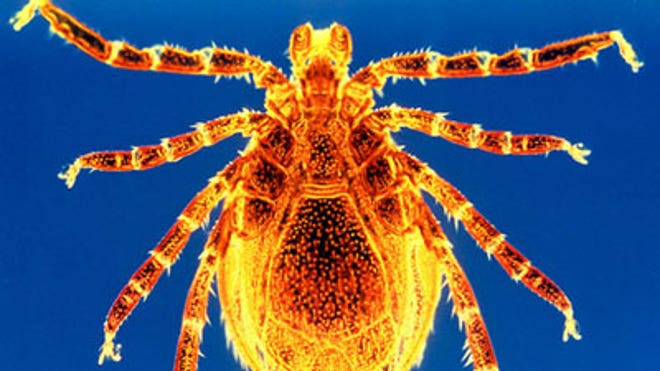 FoxNews.Com
By Karen Rowan Published April 17, 2013 MyHealthNewsDaily
Lyme disease is shifting northward within the U.S., with cases in northern states on the rise while cases in southern states decline, a new study says.
Between 1992 and 2007, there were significant increases in Lyme disease rates in 21 states, while 14 states showed a significant decrease, and 15 states showed no significant change, according to the study.
Most of the states that showed increases in the tick-borne disease were northern states, including most states in New England, along with Virginia, Ohio, and Pennsylvania, and states across the northern Midwest, including Michigan, Illinois, Wisconsin, Minnesota and North Dakota.
States that showed decreases in Lyme disease rates over the study period were mainly in the Southeast, such as Georgia, Louisiana, Mississippi, Tennessee and Kentucky, but drops were also seen in California, Oregon and Wyoming.
"Our findings are consistent with the hypothesis that increases in Lyme disease incidence in recent decades are attributable at least in part to the effects of climate change," the researchers wrote.
Studies have suggested that warming temperatures at northerly latitudes allow the Ixodes ticks, which carry the bacteria that cause Lyme disease, to migrate northward. Meanwhile, rates of the disease may be decreasing in southern states as warmer temperatures there allow an expansion of lizard populations from farther south. Lizards are "dead-end hosts" of the Lyme disease bacteria, meaning they do not transmit the disease to humans.
Lyme disease is also being reported in parts of Canada previously thought to be too cold for the ticks, the study said read more…