by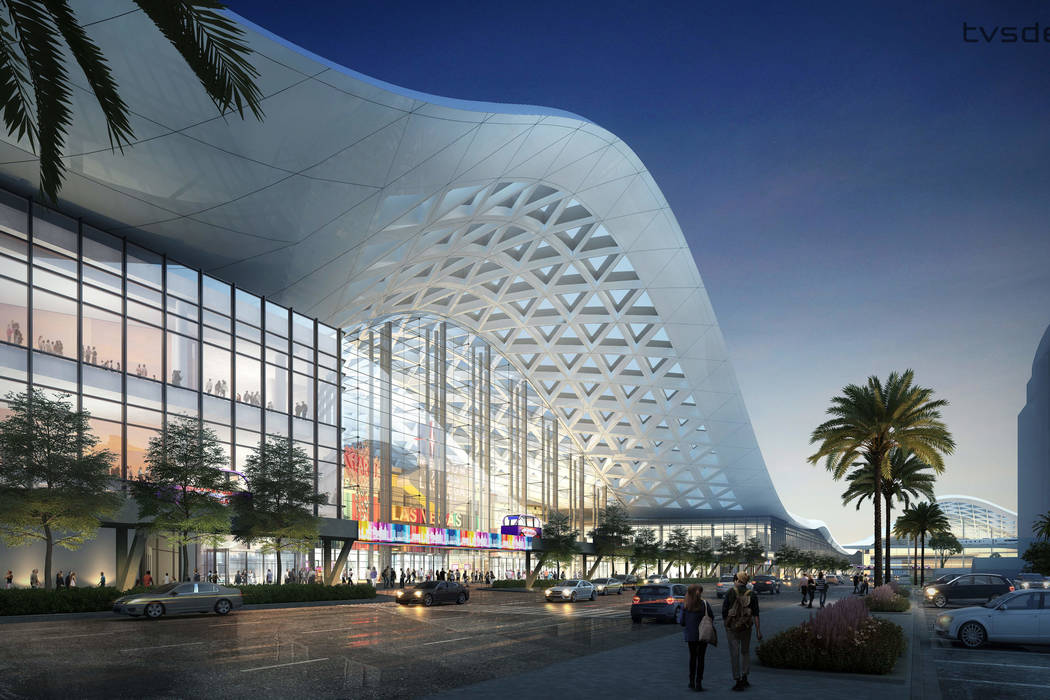 By Richard N. Velotta / Las Vegas Review-Journal
September 11, 2018 – 4:41 pm
*

Construction of $935.1M Las Vegas Convention Center starting
The last puzzle pieces for the Las Vegas Convention and Visitors Authority's $935.1 million expansion fell into place Tuesday and construction equipment should begin moving into place on the site within days.
The LVCVA's board of directors approved a guaranteed maximum price of $758.1 million on a 1.4 million-square-foot building that will include 600,000 square feet of new exhibition space at the northwest corner of Paradise Road and Convention Center Drive. (Wes Rand/Las Vegas Review-Journal)
The guaranteed maximum price is a part of a $792.1 million construction-manager-at-risk contract the LVCVA has with a joint venture of New York-based Turner Construction and Martin-Harris Construction of Las Vegas.
Under a construction-manager-at-risk development method, the manager provides a maximum price and must deliver the building by a set deadline with failure resulting in a series of financial penalties. The LVCVA is counting on a completion of the new exhibition hall by Dec. 1, 2020, in order to prepare for the arrival of CES 2021. The contract with Turner Martin-Harris includes $34 million in contingencies.
*

In addition to that contract, the LVCVA, guided by consulting project manager Terry Miller of Cordell Corp., agreed to three additional related projects as well as locking in a 67-foot shift of the entire project footprint to the west.
The new projects will include building landscaping and wall buffers along Paradise Road and Elvis Presley Boulevard and a canopy over the building's loading docks for a total of $10 million. The LVCVA also is contributing $10 million for hazardous materials remediation and site improvements for newly acquired land west of the building.
*

Click the following link to finish the story.