by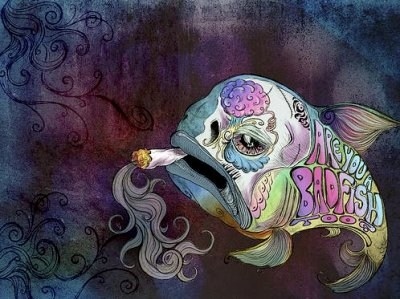 University of Colorado's annual 4/20 Smoke Out may go up in a cloud of something resembling smoked-fish and marijuana or fish-smelling smoke, if it goes up at all. That is to say that the traditional on campus pot party/smoke-out may be extinguished by campus-officials applying fish-fertilizer on the school's "Quad" in an attempt to quell the gathering. Last years' smoke-out attracted around 10,000 according to CBS Denver.
The CU campus will be closed to all, except card-carrying students and faculty. Those who are out of the loop will be subject to arrest and a $750.00 fine. "Norlin Quad lawn areas will be closed to all people." "Anyone, regardless of campus affiliation, who enters these areas will face a ticket for trespassing."
Given the nature of potheads and students, might this be an open invitation to gather? Tomorrow April 20 we'll know the answer to that question. Are beer sales in Boulder dipping with the advancing sale of Marijuana in this West-Coastish college town just fifteen minutes from the Coors Brewery? Half of this town is run by alumni who champion the football program and beer. And they are a powerful force with whom to reckon.
Here's an insider article from BoulderWeekly.Com
And an article from BarstoolSports.Com
And another article from Huffington Post
Smoked Fish and Sassafras might be a good name for an album, at least it would have been in the 60s, in Boulder. Remember the Astronauts?